Hydro Testing in Colorado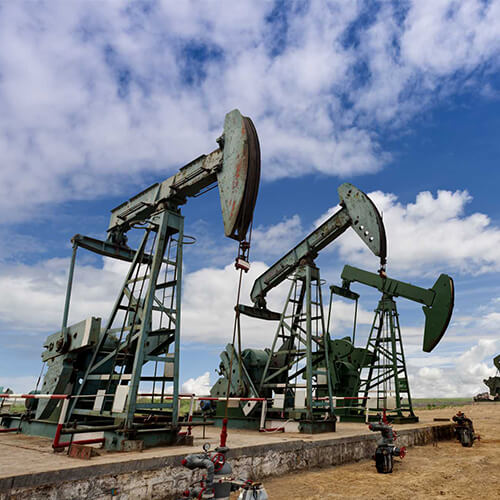 Rocky Mountain Inspection Services, Inc. strives to provide comprehensive site services to our clients throughout Colorado, Nevada, Utah, Wyoming and nationwide. Whether you need a partner for inspection services or are looking for a full-service storage and freight provider, we're ready to lend our capabilities to you. From hotshot and freight deliveries to hydro testing and drill pipe inspections, you'll appreciate our thoroughness and attention to detail on the job.
Our flexibility and drive for customer satisfaction ensures you're getting exactly the services you need from us. Let us show you our value as a site services partner by providing you with the inspection, storage and freight services you need to work effectively.
Storage and Freight
We're committed to being a reliable on-site service provider for our partners. That means offering you the essential storage and freight services to ensure drilling operations continue unimpeded. From hotshot delivery for essential equipment, to pipe storage and the inventory management you need to go with it, we do it all. Our storage and freight services include:
Float trailer rental
Freight delivery
Hotshot delivery
Monthly inventory management
Inspection and Pipe Services
Ensuring integrity across your drilling application is paramount. From ensuring drill pipes are free of warping, compression or torsion, to hardbanding to fix excessive abrasive wear, we ensure the safety, reliability and efficiency of downhole operations by enduring every aspect of the drilling process meets spec. Our complete range of inspection and pipe services includes:
Coupling Bucker
Drill Pipe Inspection
EMI Tubing Inspection
End Area Inspection
Forklift Service
Full Length Drift
Full Rig Inspections
Hardbanding
Hydrotesting
Mag Particle Inspection
Refacing
Straightening
Tubular Cleaning ID/OD
TENORM/NORM Radiation Testing/Reporting
At Your Service, No Matter the Jobsite
Rocky Mountain Inspection Services, Inc. takes pride in our ability to provide full-service solutions to each of our customers in exactly the capacity they require. Call us today at 970-352-4330 if you need inspection, storage or freight services and let us show you our value on your jobsite.